---
Callooh Callay
by Ylva
Voted best cocktail menu in the on-trade by Spirited Awards last year. This UK venue has Everything to offer the full fledges bartender as a cosy visit to savour London finest cocktails. RHUBY is delighted to have partnered up with Callooh Callay for this years final of PYD 2014. We could not have had a better partner and the lady – Sarah Mitchell – is not a novice herself to cocktail making – having been elected one of the forerunner of international standards. We love the fact it is a SHE!
To check out their venue please www.calloohcallaybar.com
Categories: Uncategorized
Tags:
---
Illinois
by Ylva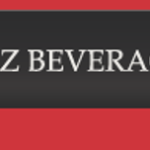 After a blizzard drive from St Louis to Chicago I entered into the impressive reception area of the Wirtz Beverage Group. A dynamic and fast growing Company with masses of energy. My gut-feel was – this is good. So RHUBY is delighted to announce the collaboration with Wirtz Beverages starting July this year. Chicago Watch out as the camper is coming your way beginning of July!
Categories: Uncategorized
Tags:
---
Major Brands Missouri
by Ylva
Missouri opening up their market for Rhuby beginning of July. Of course the tour camper comes by in July 2014 after a stint at Tales of the Cocktail to display RHUBY and talk to all great bartenders around. All-female bartenders please sign up to PYD 2014 for the chance to get to the final in NY in October. Sue McCollum runs the shop in Missouri and is one of the few females in the distribution game – doing a great job – in our opinion.
Categories: Elsa Holmberg Female entrepreneur New York Pink Ribbon Pink Your Drink Pink Your Drink 2014 Rhubarb Liqueur Tales of the Cocktail Uncategorized
Tags: Elsa Holmberg female entreprenuer Pink Your Drink Pink Your Drink 2014 Rhubarb Liqueur rhuby Tales of the Cocktail