---
Every Little Helps
by Ylva
Being small, going through a pandemic – all of us in the hospitality industry are hit. My biggest customers are the small and lovely restaurants where the owners do not do central purchasing – but instead look at each delivery and each product to mirror their own place. Rhuby sells mainly to these folks. As they are the hardest hit and with closures across the globe – we are hurting. Pls go onto your local web and search where you can order us from. Press the button and help us to remain even after the pandemic.
Categories: Uncategorized
Tags:
---
Rhuby Tuesdays back on the agenda
by Ylva
Categories: Uncategorized
Tags:
---
Going into another fabulous harvesting season
by Ylva
Categories: Uncategorized
Tags:
---
Pink Your Drink Gala Dinner - 24th October 2015 - Tickets on sale now
by Ylva
Pink Your Drink began in 2011 by local entrepreneur, Ylva Binder from Åkers styckebruk, SWEDEN. Her vision is to build a platform to raise the profile of women within the global spirits industry, whilst raising money for breast cancer.
For the past four years, Ylva has been arranging a global female bartender competition. This year 8 countries will partake in the global final on her home turf in Åkers styckebruk.
Earlier competitions have been held at world-renowned bars such as New York's Dead Rabbit Grocery and Grog (World's Best Cocktail Menu – 2015 Spirited Awards), London's Callooh Callay and London Cocktail Club, and Stockholm's Björk Bar, amongst others.
This year we will also screen the 'Women Behind Bars' documentary, which has been filmed and edited during the past year. It features some of the top professionals in the drinks industry who talk about the challenges and benefits of being a woman in the industry.
Women Behind Bars also tackles some uncomfortable issues that professionals are reluctant to talk about, such as healthcare, late hours and harassment that females face working behind a bar. The documentary aims to reveal the real story of life working behind bars for women.
The film has been generated by renowned journalist and freelance Pepi Sappal (Wall Street journal and FT) and is her first film documentary after 20+ years as a business journalist.
The owner and founder – Ylva – experienced discrimination during her pregnancy and this is a topic she frequently debates and brings up to highlight differences between sexes.
Only since 2007 has it been possible to a woman to be a bartender in India, and yet it is a rare sight and one which PYD wants to bring to the limelight and educate, showcase and hopefully lobby for a better equality.
The industry is not only a male dominated sector in regards to the people working within it, but also the way the larger suppliers target consumers. Packaging and communication tends to be for a male audience.
Women Behind Bars will be premiered on 23rd October in Akers styckebruk, Sweden. If you are interested in attended, please email jolene@rhuby.se
Ylva has generated a brand behind PYD called RHUBY. A female targeted liquid with a lower ABV, pink in colour and bottled in what many refer to as a giant perfume bottle. In taste it is fresh, mature and light. It is 'summer in a bottle', according to some of the consumers.
Together with the sale of RHUBY and PYD, the aim is to collect and donate as much money as possible to fight cancer. As long as Ylva is in the driving seat, this strategy will not change.
Global brands spend millions on their marketing. Ylva wants to be able to donate these sums as the brand grows and becomes bigger.
The aim of the global gala in Åker this year (150 seats) is to donate in excess of £10,000 for the fight against cancer in one single evening.
The dinner will be made from local produce grown by nearby organic manufacturers, and the team working the floor and kitchen, will be working for free to help generate the maximum amount of funds to fight breast cancer.
Some highlights of the evening:
Miss Universe, Yvonne Ryding, a good ambassador for female entrepreneurship  will open the gala evening.
Liselott Hagberg give a quick presentation about the support the  government gives to power Sodermanland to become Sweden's best county for food and beverage producers.
Tommy Ekman and George Nemeth who wrote the song "Running on broken glass" – that will be performed live during the evening.
The music is inspired by the moving backdrop to a wonderful woman – Tiina Magnusson. Tiina in place during the evening and provides a background to this great project during dinner.
PYD founder Ylva Binder will provide a background for her global ambitions of becoming a major contributor to and for women.
Nick Woodward flown in from the UK provides stand-up with the theme on the chest. All material is written exclusively for this initiative.
Live music from Sanja Streuli and its producer – her husband Bengt Streuli – embellish an already magical evening.
The food served comes from a local female entrepreneur – Emma Hjelm – and accompanied by cocktail pairings from 8 of the world's best female bartenders.
Over the course of 2015, more than 200 international female bartenders struggled to come to Akers styckebruk Södermanland. 12 countries have sent their contributions but only 8 countries and the 8 finalists will be selected to shake their cocktails in Akers styckebruk.
For more information or ticket information contact jolene@rhuby.se
www.facebook.com/Rhubyliqueur
https://www.facebook.com/events/499983943483181/
Categories: Female entrepreneur Pink Ribbon Pink Your Drink Rhubarb Liqueur Rhuby Södermanland Uncategorized Ylva Binder
Tags: female entreprenuer Jolene Cadwell Pink Your Drink PYD 2015 Sweden Ylva Binder
---
Callooh Callay
by Ylva
Voted best cocktail menu in the on-trade by Spirited Awards last year. This UK venue has Everything to offer the full fledges bartender as a cosy visit to savour London finest cocktails. RHUBY is delighted to have partnered up with Callooh Callay for this years final of PYD 2014. We could not have had a better partner and the lady – Sarah Mitchell – is not a novice herself to cocktail making – having been elected one of the forerunner of international standards. We love the fact it is a SHE!
To check out their venue please www.calloohcallaybar.com
Categories: Uncategorized
Tags:
---
Illinois
by Ylva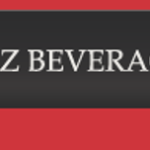 After a blizzard drive from St Louis to Chicago I entered into the impressive reception area of the Wirtz Beverage Group. A dynamic and fast growing Company with masses of energy. My gut-feel was – this is good. So RHUBY is delighted to announce the collaboration with Wirtz Beverages starting July this year. Chicago Watch out as the camper is coming your way beginning of July!
Categories: Uncategorized
Tags:
---
Major Brands Missouri
by Ylva
Missouri opening up their market for Rhuby beginning of July. Of course the tour camper comes by in July 2014 after a stint at Tales of the Cocktail to display RHUBY and talk to all great bartenders around. All-female bartenders please sign up to PYD 2014 for the chance to get to the final in NY in October. Sue McCollum runs the shop in Missouri and is one of the few females in the distribution game – doing a great job – in our opinion.
Categories: Elsa Holmberg Female entrepreneur New York Pink Ribbon Pink Your Drink Pink Your Drink 2014 Rhubarb Liqueur Tales of the Cocktail Uncategorized
Tags: Elsa Holmberg female entreprenuer Pink Your Drink Pink Your Drink 2014 Rhubarb Liqueur rhuby Tales of the Cocktail
---
Bathtub Gin - New York
by Emma
Rhuby launched in the US during 2012, since then one of our best customers has been Bathtub Gin. So if you are in New York, make sure to visit this great establishment for some wonderful Rhuby cocktails.
Did you know that gin was the predominant drink in the US during the prohibition? We are glad that gin isn't steeped in bathtubs anymore. Rhuby mixes really good with gin, during the  Pink Your Drink competitions many of the bartenders have used gin. If you want inspiration for mixing, visit the Pink Your Drink section on the webpage and find some great tips.
Categories: New York Pink Your Drink rhubarb Rhubarb Liqueur Rhuby Uncategorized Ylva Binder
Tags: Bathtub Gin female entreprenuer New York Pink Your Drink Rhubarb Ylva Binder
---
Rhuby in Diffordsguide
by Emma
Diffordsguide is aimed towards the cocktail scene and is one of the world's largest and most-visited drinks-related websites. Diffordsguide reviews spirits and of course you can find Rhuby in their catalogue. Please visit at: Rhuby review in Diffordsguide.
They also featured the winner of Pink Your Drink 2013, Sofie Larsson from Magic Bar.
Categories: Diffordsguide Female entrepreneur Pink Ribbon Pink Your Drink Review Rhubarb Liqueur Rhuby Uncategorized
Tags: Diffordsguide Pink Your Drink Review Rhubarb Liqueur rhuby Ylva Binder
---
Breast Cancer Awareness
by Ylva
What better to do to support the cause than chocolate pralines in partnership with Prima Pralin?
Delightful Rhuby truffles in the shape of – yeah that's right – BREASTS.
Not only delightful in flavour and shape but carrying an important message and raising funds for the Pink Ribbon.
We thought a brilliant idea.
Categories: Pink Ribbon Pink Your Drink rhubarb Rhuby Södermanland Uncategorized
Tags: Breast Chocolate Prima Pralin Rhubarb Liqueur rhuby Ylva Binder