---
Pink Your Drink 2015 Launches in Västerås
by Ylva
Pink Your Drink 2015 Launch
Wednesday 25th March at The Circus, Västerås
On March 25th, you can meet last year's national winners at The Circus. From the US Liz Pearce (The Drifter, Chicago, Most Imaginative Bartender) alongside UK winner (SLTN Mixologist of the Year), Sian Ferguson gathered with Sweden's own Charlotte Halzius from The Orangeriet, Stockholm. They will be guest bartending at The Circus, Västerås's premiere venue from 20.00 onwards.
During the talented trios will serve their winning concoctions with a slight up-charge to raise funds against breast cancer. Tiina Magnusson, owner of Aqva Västerås – will make a short announcement during the night to anchor the importance of supporting the fight against breast cancer. The song 'Running on Broken Glass' created for Tiina when she contracted the disease, performed by her friend Julia Rosqvist – is possible to download off the internet here,  where all proceeds go towards raising awareness and funds to fight breast cancer.
Come down and meet the girls, taste the winning RHUBY drinks and find out all about Pink Your Drink 2015 and the Pink Your Drink Foundation
To join the Facebook group and invite your friends click here
For more information, please email jolene@rhuby.se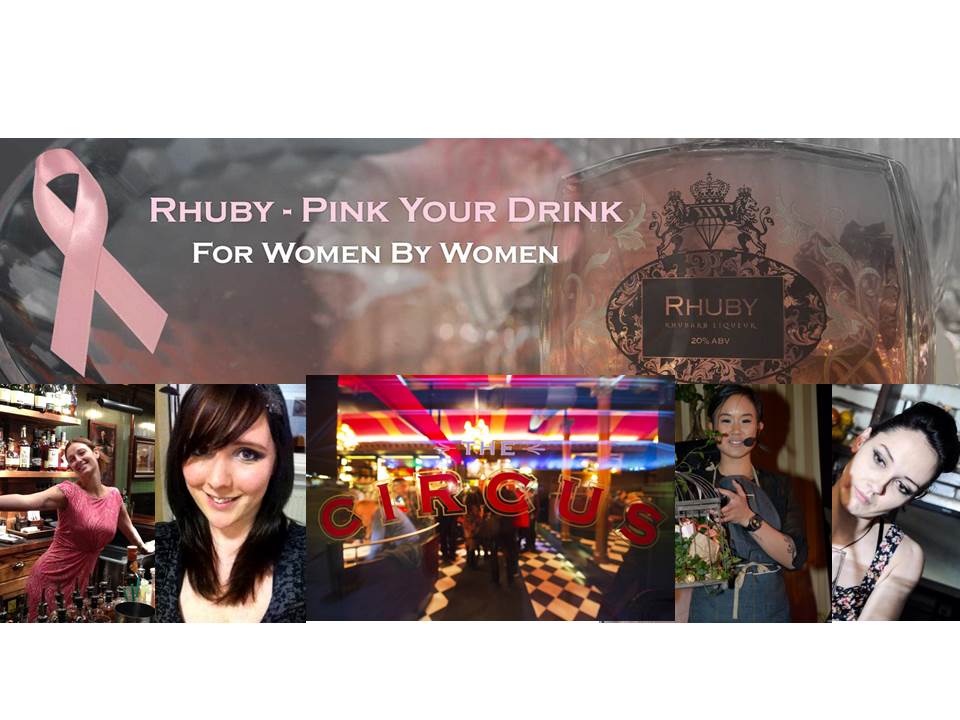 Categories: Pink Your Drink Pink Your Drink 2014 Rhubarb Liqueur Rhuby UK USA
Tags: Charlotte Halzius Guest Bartending Jolene Cadwell Liz Pearce Pink Your Drink Pink Your Drink 2014 PYD 2015 Rhubarb Liqueur rhuby Sian Ferguson The Circus Västerås
---
US winner Pink Your Drink
by Ylva
Well known Chicago bartender Liz Pearce won the national US edition of PYD 2014. Conducted at the No1 bar in the US – The Dead Rabbit Grocery and Grog – Liz shook up her RHUBY cocktail, followed by a Classic with a RHUBY twist and her signature cocktail representing her flamboyant personality.
All dressed in pink she took the stage and owned the bar for the 12 minutes allowed.
Well done LIZ and congratulations – with a SWEDEN trip around the corner.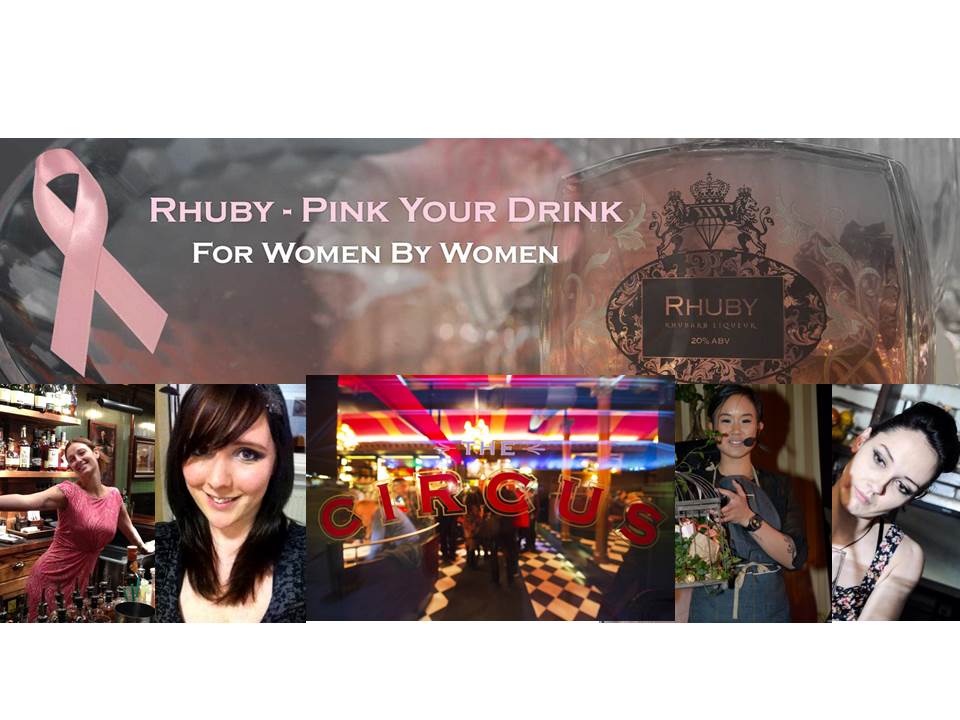 Categories: Dead Rabbit Pink Your Drink Pink Your Drink 2014 USA
Tags: Dead Rabbit Liz Pearce Pink Your Drink Pink Your Drink 2014 rhuby USA